Enjoy a Better Christmas with a PPI Windfall
As we enter late October, Christmas is but eight weeks away and you could be enjoying a better Christmas this year knowing that a PPI windfall is expected in your account any day.
But to claim PPI compensation, you need to be clear on what the problem is and how to go about it.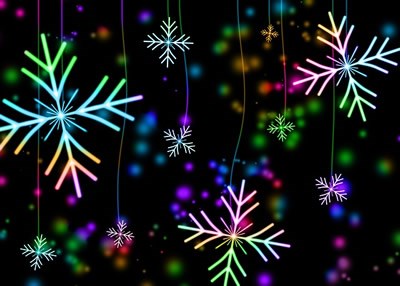 What is PPI?
Payment protection insurance (PPI) was sold alongside loans, credit cards, catalogue accounts, high street store cards and more as a means of protecting repayments should you be unable to keep up with payments on the account. This could be because you were too ill to work or were made redundant.
The Way it Was Sold
Although on the face of it, this sounds like a good idea, customers weren't always given the full information about the policy they were buying. The way in which it was sold is now deemed as mis-selling and thus, customers are able to claim their money back.
In some cases, customers were…
Told that PPI was a compulsory purchase and that it came with the loan, catalogue account by default
Told that it was a great product but only for the chosen few people. In other words, the cover it offered YOU was not what you needed or at the level that you needed it
Not told that as a product, it was difficult to make a successful claim against the policy and that less than 15% of claims made resulted in a pay-out. If you knew this and that it took over 12 months to make a claim, would you have still bought the policy?
Not told that pre-existing medical conditions were NOT covered so if you were off with a medical issue that had been around for some time, the policy wouldn't cover you
Told that it was the right policy for them but the advisor didn't tell the customer why. This meant that you thought that the policy was the right one for you and did cover redundancy, self-employment, your age, your medical conditions but, it didn't.
Told or given the impression that they were more likely to be accepted for credit if they took out PPI too. This is not the case because applications for credit relies on your credit score, and nothing else.
Sold the policy when it clearly didn't suit or cover them and yet, despite the bank or lender knowing this, they continued to sell it anyway.
Not told how expensive the policy was nor how much commission they were being paid for selling PPI to you – and this was a lot, sometimes over half the cost of the policy was in commission.
Do you have a claim for PPI compensation? If so, if you start the balling rolling now, you could be enjoying a welcome financial windfall over the festive season! Call us for more information.
Payment Protection Scotland
Scotland's Most Successful PPI Claims Company:
With Offices in Glasgow, Edinburgh, Aberdeen, Dundee & Bellshill