Did you get all the PPI compensation you were due?
A BBC investigation from several years ago highlighted what they labelled as a 'PPI lottery'. Some credit card providers, they concluded, were interpreting the rules differently and thus their PPI compensation payments were less than others being offered by high street banks.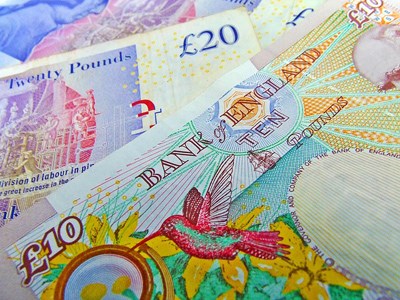 Even though these practices were highlighted three years ago, it seems that it hasn't stopped. The recent headlines surrounding Barclays and how it has failed to compensate customers fully is proof.
Who is your credit card provider?
They named two credit card providers as being of concern – MBNA and Capital One. Both credit card providers, said the BBC, were under-compensating or not interpreting the rules in the same way.
The Financial Conduct Authority and the Financial Ombudsman both disagreed with the BBC findings, saying that they felt credit card providers were compensation customers fairly.
MBNA and Capital One both declined to comment at the time. A claim management company raised the issue too, agreeing with the findings of the BBC report, stating that they felt when PPI cases were a little more complex, offers were made in a hope to close the case and move on to the next.
The BBC report was adamant that both these credit card companies were under-compensating, but that to look at thousands of cases to re-assess them would take thousands of hours of expert knowledge and understanding the calculate exactly the level of compensation people were entitled to, something they said, the Financial Ombudsman would not have the resources to do.
Getting help when you need it most
You can make a claim for PPI compensation yourself, you don't need the help of solicitors or claim management companies. But, for some people, the issue of trust and confidence prevents them from challenging their banks or lender: is the PPI compensation they are being offered enough? Are they getting all of their money back?
Here's what you can do;
Check the paperwork - go through all the documentation, paperwork and forms that you have that relate to the credit card account. Double check you have PPI on the account.
Mis-reasons - from not knowing you had bought PPI, to being told you had to have it, there are many reasons why PPI could have been mis-sold to you. It is important that you are clear about these reasons and put these down in a letter or on the form to make a PPI claim against the credit card provider
Compensation breakdown – when the provider makes an offer, ask them for a breakdown of how they arrived at this figure. It should include all the premiums you paid, any fees or costs and interest too. But, credit card providers have been accused of interpreting the compensation rules differently.
Still not sure?
Contact Payment Protection Scotland for further help and advice.
Payment Protection Scotland
Scotland's Most Successful PPI Claims Company:
With Offices in Glasgow, Edinburgh, Aberdeen, Dundee & Bellshill