Claiming Your Slice of the PPI Pie
Payment protection insurance (PPI) was mis-sold to thousands of customers. If you opened a credit card or store card account, took out a loan or a mortgage, or borrowed money from any major bank or lender in the UK from the 1990s onwards, you could be entitled to claim thousands of pounds in compensation.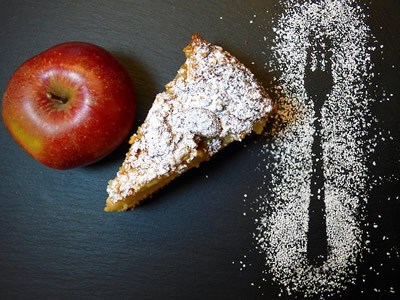 Why was PPI mis-sold?
The product itself was expensive, the claim process cumbersome and normally unsuccessful. But it was the way in which the policy was sold to a customer that was the biggest problem.
With sales targets to meet, representatives sold a policy to customers they knew wouldn't cover them. The impression was given that without it, they wouldn't get their loan. And in many cases, the policy was simply added to the account without asking the customer's permission.
When customers queried why they had the policy, they were fobbed off with excuses. But slowly, the PPI thread began to unravel.
The bigger picture
The Financial Conduct Authority (FCA) is the body responsible for keeping tabs on banks and lenders, how they act and so on.
They are overseeing the PPI compensation process, something that brought about the FCA in its current form. Back when the PPI arguments started in Parliament and beyond, the regulator was the Financial Services Authority, an 'authority without authority'.
And so that was one positive change – the FCA came into being, a body that now has the remit to investigate and punish banks, lenders and financial institutions for poor behaviour and processes.
January 2011 and the first PPI compensation payments were returned to customers, a monthly total of £36 million. But this was only the start…
The month with the biggest payout was May 2012 with a whopping £735.3 million returned to customers.
It is worth remembering that over the six years or so that compensation has been made to customers, the way in which statistics have been collected – i.e. what banks have had to report – has changed. It is unfair to directly compare one year to the next, but the overall message is the same: customers ARE claiming their money back.
From October 2017, the monthly compensation tally started to climb again, back up into the £300 million mark. Some suggest that this is because back in the summer of 2017, the FCA announced a blanket PPI compensation deadline.
If you have a complaint about PPI that was sold to you before the summer of 2017, you need to make sure you make a complaint regarding the way it was sold by 29th August 2019.
Customers ARE listening
Customers are listening and, as urged by the animatronic head of Arnold Schwarzenegger, they are making a decision. And they are choosing to claim their money back. So, how can we help you?
Payment Protection Scotland
Scotland's Most Successful PPI Claims Company:
With Offices in Glasgow, Edinburgh, Aberdeen, Dundee & Bellshill