Check Every Accounts for PPI
The mis-selling of payment protection insurance (PPI) was rife across all the major banks and lenders in the UK. According to banking experts and consumer watchdogs, there will be thousands of people affected by the PPI mis-selling scandal.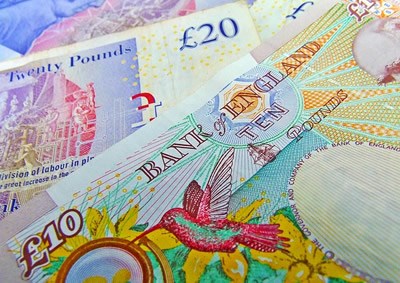 Where you should look for PPI
PPI was linked to many different kinds of accounts. If you borrowed money from the mid-1990s onwards, you could be affected.
This means looking at PPI on loans, mortgages, catalogues, store cards, car finance and so on. Any account in fact, in which you had credit.
Why did PPI become such a problem?
Back in the 1990s, the majority of customer advisors and sales staff working at banks and lenders were paid on commission – the more PPI policies they sold, the more their basic salary was inflated by commission payments.
Banks also realised the profit margin on the sale of PPI policies was healthy, bumping their profits to higher levels, which pleased not only themselves but also their shareholders.
And so, out of profit and greed the whole scale mis-selling of PPI began to take shape.
So, was the PPI policy any good?
It is possible to purchase a PPI type policy to cover all your debts which various financial groups suggest some customers would be wise to do.
BUT PPI is not considered a 'priority insurance'. This is because you may have sufficient cover elsewhere such as another insurance policy or benefits with your employer.
PPI had a restrictive set of terms and conditions, with various exclusions which many customers were not made aware of. If they had been made aware of them – such as the exclusion of pre-existing medical conditions – they would not have taken out the policy.
Consumer groups have also pointed out that PPI represented significantly poor value for money. Some PPI policies were very expensive for the little cover they offered and, because the consumer had been led to believe that they could only buy the bank's own brand of PPI, felt unable to shop around.
Your next step is…
Contact Payment Protection Scotland as we have the experience to write a concise, detailed letter of complaint and pursue PPI compensation on your behalf.
We believe that to get the right conclusion for your PPI compensation claim you need to;
Supply as much detail as possible about your accounts with PPI
Tell us why you think you were mis-sold PPI – we need to prove that you were mis-sold the policy
We charge a one-flat fee for our service but we do not ask for upfront fees – and better still, we offer our expert services on a no win, no fee basis. Call us today!
Payment Protection Scotland
Scotland's Most Successful PPI Claims Company:
With Offices in Glasgow, Edinburgh, Aberdeen, Dundee & Bellshill