Britain's Banks Braced for PPI Claims as £42million Advertising Campaign Begins
The long-awaited TV and media advertising that should convince everyone to make a PPI compensation claim if they have one, is about to hit our screens.
As a result, banks and lenders are braced for a new tidal wave of claims as the £42 million advertising campaign, a bill the banks are paying, begins.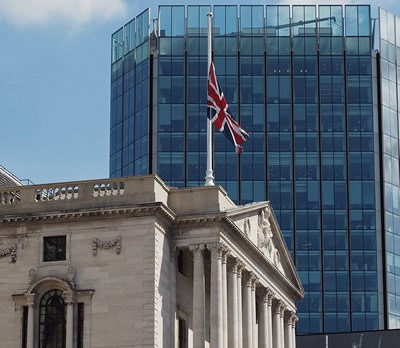 The campaign is due to launch on 29th August, exactly two years to the day the PPI compensation deadline of 29 August 2019. Paid for by the biggest 18 financial industry banks and lenders, the campaign is expected to reach a new swathe of potential customers.
Drawing a Line
Although in the past talk of a deadline has always met with derision, the Financial Conduct Authority (FCA) has taken a more conciliatory tone in recent months. By far, the PPI mis-selling saga has been the costliest and longest scandal to have hit banks.
As such, in recent months, the industry has set aside another £43 billion to foot the compensation claims that are expected to come tumbling in over the coming months.
Shifting sands
On one hand, we have Lloyds Banking Group telling us they have £2.6billion 'soar' in their PPI compensation fund, and although they are expecting more claim over the coming two years, they say that this is 'consistent with their estimates'.
RBS, 71% of which is owned by the tax payer, says it has £1.1billion yet to use whilst HSBC say they have £860m waiting to be claimed.
And yet when the saga began, the regulator estimated 3 million customers had been affected by the mis-sale of PPI. To date, 12 million customers have claimed PPI compensation, with the current bill standing at £27.4 billion – a total that will continue to rise.
To illustrate the point further, Lloyds originally set aside £3.2 billion, telling the nation that this would be more than enough to cover their PPI bill. They start trading the last quarter of 2017 with a PPI bill that stands at £18 billion, six time more than what they predicted all those years ago.
What This Means to YOU, the Customer
The banks and lenders, along with the regulator, have consistently underestimated the scale of PPI mis-selling.
In the early days, banks made 'settlement offers' that were not calculated on what was owed to customers.
Commissions were sky high, a tab that YOU paid for. And if this commission was over 50% of the cost of the policy – and it frequently was – you are entitled to this back too.
In other words, the banks and lenders have consistently underestimated you, the customer. Before the deadline of August 2019 rolls round make YOUR claim. Why not call Payment Protection Scotland today?
Payment Protection Scotland
Scotland's Most Successful PPI Claims Company:
With Offices in Glasgow, Edinburgh, Aberdeen, Dundee & Bellshill