Bigger PPI Compensation Pay-Outs Since Plevin
The Plevin case, you may recall, was brought against a lender as a result of the high level of commission paid to the broker. The courts decided that by not disclosing that the commission was more than 50% of the cost of the loan, there was an unequal relationship as defined in the Consumers Credit Act 1974.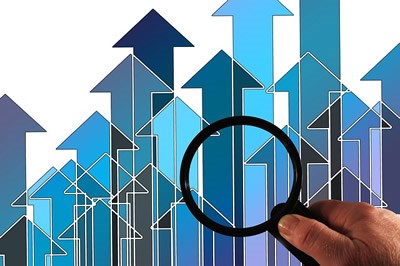 This opened the floodgates for more compensation claims, including from people who had already made a claim for compensation but may have been denied. These people are now claiming back £1,000 or more in compensation for the level of commission not being made obvious.
How Much Commission Did You pay?
In Susan Plevin's case, the commission payment was 71% the cost of the loan, an extortionate amount, she argued. If she had known, she said, she would have queried the cost of the insurance product.
The ruling has now been translated by the FCA who have decided that any customer who paid more than 50% in commission and didn't know about it, should get their money back.
The average commission payment on PPI arranged on loans etc. was 67%.
And this means that you could be entitled to yet more money. In most cases, this is £1,000+.
Sounds Too Good to be True?
Read how these customers got money back…
Joanna, despite referring her two PPI complaints to the Ombudsman after they were rejected by her bank and lender, was pleased that she got £1,155 back from her credit card provider and with another case in the system, she is hoping she will have yet more compensation as a result of paying a high commission on the product.
Graham got £1,344 in compensation from his credit card provider as compensation for the commission he paid. This was in spite of his claim for compensation for mis-sold PPI being rejected.
Tim got a pleasant £320 deposited in his bank from his credit card provider after he was not told about the high commission on the arrangement of PPI. Again, his PPI complaint was rejected but he feels he won part of the battle when he received this lump sum.
Claiming PPI Commission Compensation – The Next Step
If you have had a PPI complaint rejected, you should contact your bank and/or lenders to submit a complaint regarding compensation.
If you made a complaint about the sale of PPI and were successful, the Financial Ombudsman say that most people will not need to make a separate claim as the cost of commission should have been included. If you are unsure, seek clarification from your bank and/or lender.
If you have yet to make a claim, you need to contact our team for more information. And with no obligation to continue and a no win, no fee service on offer, why wouldn't you call us?
Payment Protection Scotland
Scotland's Most Successful PPI Claims Company:
With Offices in Glasgow, Edinburgh, Aberdeen, Dundee & Bellshill