August 2019 PPI Deadline - How Easy is it to Claim PPI?
In most cases, it is simple and straightforward. However, as the PPI saga rumbles on, some PPI compensation claims have become more complex. But the PPI deadline is only months away. So what do you need to do and when by?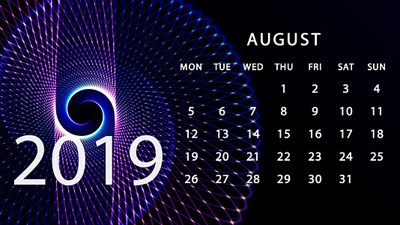 What you must do NOW if you want to claim PPI compensation
Examine paperwork and statements for any loans, credit cards and mortgages you have had in the last few years. IF you have PPI or a similar looking policy on there, you may have an eligible claim for compensation.
You can submit a letter of complaint, with policy numbers and full details to your bank or lender yourself OR you can opt to use a claims management company like PPI Scotland.
Your bank or lender has an 8-week timeframe within which time they must respond to your complaint.
Some lenders will make you a PPI compensation 'offer' whilst others will send you a cheque: ALWAYS CHECK THAT THIS IS THE RIGHT AMOUNT OF COMPENSATION! If you are unsure, we will be happy to help.
If you are happy with your PPI settlement, go ahead and accept it.
This is a successful end to your PPI compensation claim.
Hitches in the PPI compensation journey
If you opt to use a claims management company like ourselves, then you'll be engaging a reputable and trusted company to work on your behalf. We charge a fee for our service – please check our website for our current fee structure.
If your PPI compensation claims don't go according to plan, we don't charge you more. This is what we do: work even harder to get the successful resolution to your PPI compensation claim by referring it to the Financial Ombudsman Service (if you agree!).
Consider this scenario;
You have engaged Payment Protection Scotland to make a PPI compensation claim on your behalf. The offer you receive we consider is far too low.
On your behalf, we then put in another letter of complaint, clearly outlining the reasons why the offer should be increased.
What if my claim for PPI compensation is refused?
If you cannot get a satisfactory response from your bank or lender, we would advise that you take your PPI compensation claim to the Financial Services Ombudsman, the organisation that deals with disputes on financial products and services between banks and customers.
The Ombudsman is inundated with PPI claims, alongside other complaints but is still upholding claims in the customer's favour in 7 out of 10 cases.
There are still customers who have not made a PPI claim as they are unsure, perhaps, if they have an eligible claim. If you are one of those customers, then please contact us today – and well before the PPI deadline of August 2019.
Payment Protection Scotland
Scotland's Most Successful PPI Claims Company:
With Offices in Glasgow, Edinburgh, Aberdeen, Dundee & Bellshill