Arnie's Robotic Head Makes an Impact!
To support the introduction of a PPI deadline, the Financial Conduct Authority (FCA) promised a hard hitting but informative marketing campaign encouraging people to claim PPI compensation.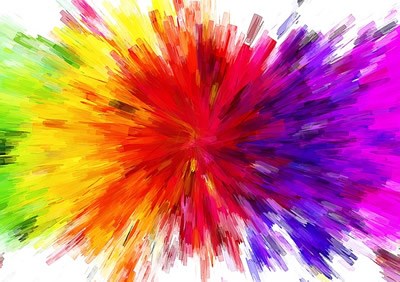 When the adverts appeared, they were much aligned, especially as such a chunk of the budget had gone to Arnold Schwarzenegger for the use of an animatronic head.
But it seems it has done the trick with the FCA announcing on 19th April 2018 that the collective PPI compensation sum had hit £30billion. They also said that claims for mis-sold payment protection insurance (PPI) was at their highest level in four years.
According to figures released from the FCA, the number of complaints rose by a staggering 40% in the first six months of 2017 to 1.55million.
And it attributes this jump in claims to the adverts, advertising the fact that customers have until 29th August 2019 to make a claim.
Large jump in figures
In January alone, £415.8 million was paid out with the FCA awareness campaign urging customers to make a decision about making a PPI claim thought to be fuelling this upsurge.
Christopher Woolard, executive director of strategy and competition at FCA said, "Having set a deadline for PPI complaints, we are encouraging consumers to decide whether they want to claim, and if they do, to make their complaint as soon as possible, as many already have.
"When PPI is taken out of the mix, the numbers of complaints firms are receiving has remained stable. Firms should be doing all they can to reduce complaints and ensure they are treating customers fairly," he added.
And this announcement comes hot on the heels of an announcement by Clydesdale and Yorkshire bank that said it expected to raise the amount of money in its PPI compensation pot by a further £350million to handle tens of thousands of new PPI compensation claims against it.
Not just PPI…
The FCA and Financial Ombudsman deal with a range of complaints regarding banks and financial products, not just PPI. Whilst PPI compensation claims still far outweigh any other complaint, it seems that current accounts were causing a problem or two, with them being second on the list of complaints.
Have you made a decision?
It is important to make the right decision for you when it comes to PPI compensation. But with Payment Protection Scotland giving you a hand, you have no worries about no receiving every penny of your compensation from the banks. Why not "make a decision" and call us? As Arnie says "do it now!"
Payment Protection Scotland
Scotland's Most Successful PPI Claims Company:
With Offices in Glasgow, Edinburgh, Aberdeen, Dundee & Bellshill