Are You Eligible to Claim Your Money Back?
Millions of people were victims of the PPI mis-selling scam. Although many people have claimed their money back, there are still thought to be millions more of us who have yet to make a claim – are you one of them?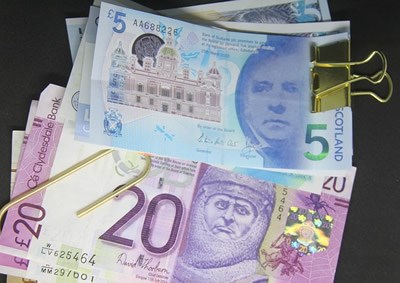 If you believe you have been mis-sold PPI or if you are not sure, then this guide is for you. With a PPI deadline of 29 August 2019 now firmly set, it is important that if you want to claim your money back, that you start to make a claim.
Knowing if you have a claim
With some PPI claims stretching back many years, it can be tough finding out if you have a PPI policy (or more than one!), what it would look like on the paperwork (not all PPI policies were called PPI…) and why it was mis-sold to you.
Here's what to look for;
Sometimes called by other names, PPI was a policy that should have covered repayments on the debt or loan if you would be unable to continue with payments due to illness, unemployment and so on.
It was known as [brand] Cover, or Accident, Sickness, Unemployment (ASU) Cover or policy, or the lender may have called it a loan protection policy.
When and how was PPI mis-sold?
There are many reasons for mis-selling of PPI, some of which we will highlight. But, overall, the problem with the way PPI was sold was down to pressure.
Bank representatives, either in face-to-face meetings or selling over the phone, were on a commission. That means they boosted their salary with every policy that they sold.
The banks were also just as keen to sell as many PPI policies as they could because much of the cost you paid for PPI went straight into their pockets as profit.
These two factors combine to give a powerful pressure behind the selling of PPI which resulted in millions of customers being 'hoodwinked' into buying a policy they didn't need, didn't want or were not covered by.
But there were many reasons why PPI was an unsuitable product. If you were in any of the following groups when the policy was sold to you, it is more than likely you have a claim for PPI compensation:
Self-employed
Contract workers
Temporary workers or zero hours' contracts
Part-time employment
Unemployed
Students
Under 18 years of age
Over 65 years of age
Also, people with pre-existing health conditions were also sold the policy even though the policy would not cover this health condition. And yet, it is the most probable cause for someone to be off work for a period of time. Thus, you may have thought you were covered with peace of mind that if the worst happened, PPI would kick in.
This wouldn't have been the case. And you deserve YOUR money back which is why our team at Payment Protection Scotland are waiting to take your call.
Payment Protection Scotland
Scotland's Most Successful PPI Claims Company:
With Offices in Glasgow, Edinburgh, Aberdeen, Dundee & Bellshill