5 Reasons to Use a Claim Management Company for PPI Claims
Claiming PPI compensation can be a complicated process for some customers. There may be large amounts of their cash involved or complex arguments for and against whether PPI was mis-sold to a customer or not. Using a claim management company is a matter of personal choice. Here are five reasons why people choose to come to us.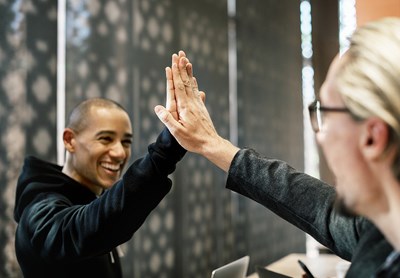 But aren't claim management companies part of the problem?
Whilst you may read about some claim management companies offering a poor service, there are many that strive to offer a professional service to customers that ask them to help with their PPI compensation claim.
1. Specialised
Claim management companies work across a range of areas from personal injury claims to PPI compensation claims.
Some companies work on all claims that involve legal process or issues but there are others that specialise in one area.
At Payment Protection Scotland, we only deal with compensation claims for mis-sold PPI, meaning you benefit from our in-depth knowledge and specialism.
2. Know the system
The 'system' of claiming PPI compensation should not be complex nor complicated and yet, there are cases that take a long time to resolve.
This is because some of the issues can present difficulties in not only deciding if compensation is due but what happens when a customer wants to refute the case of refusal.
PPI Scotland understands the system, having worked on many claims to all the banks and lenders affects by the PPI mis-selling scandal.
3. Support
There are times when a customer needs support and information. We don't advise you what to do about your PPI compensation claim – that is for you to decide. But what we do is make sure you have all the information you need to make an informed choice and the right one for you.
And we do this with no obligation to continue your claim with Payment Protection Scotland.
4. Claim management
We manage your case on your behalf, leaving you free to carry on with everyday life. And let's be honest, all our customers are busy people who may not have the time nor the inclination to chase banks and lenders for their money back after being mis-sold PPI.
We do all that for you as it is part of our comprehensive service to ALL our customers, no matter how large or small the claim.
5. Experienced
We are one of the most experienced claim management companies around when it comes to PPI compensation claims.
We have worked with thousands of customers over many years to help them claim their money back, whereas other companies have 'come and gone' in that time.
This is because we offer a fantastic PPI compensation claims service on a no win, no fee basis. There is nothing better – call Payment Protection Scotland (but hurry because the PPI August 2019 deadline is mere months away!).
Payment Protection Scotland
Scotland's Most Successful PPI Claims Company:
With Offices in Glasgow, Edinburgh, Aberdeen, Dundee & Bellshill