5 Facts That Will Help You Claim PPI Compensation in 2019
The PPI deadline of August 2019 is a few short months away and that means if you want to claim your money back, you need to get your skates on!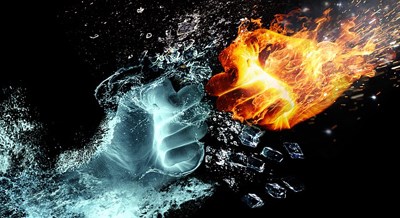 Don't wait for the deadline – start your PPI compensation claim today by giving us a call – but you need to know how to make a claim. Essentially, you need to tell your bank or lender why you think that PPI was mis-sold to you and these five facts just might help you…
#1 The average claim is over £2,000
Dividing the value of the millions of policies sold to the thousands of customers it was sold to, financial experts have calculated that the average claim is worth £2,750.
Some people claim a lot more back – the PPI compensation record is £84,000 – or your claim may be worth a few hundred pounds. Either way, this is YOUR money, so claim it back!
How does this fact help? When you are offered a PPI settlement, you need to double check that you are, in fact, getting all of your money back. Give us a call and we'll take a look.
#2 PPI was expensive
Having PPI added to a loan etc., could add as much as 10% to the cost although there are figures that say for some customers, it added another 25% to the cost of borrowing. There were also cases of people being surprised that the monthly repayment on their loan was higher than they thought – this was down to the addition of PPI.
Again, this is about the amount you claim back. But you also need to ask about the commission you paid when the broker arranged the PPI policy – are you getting this money back too?
#3 It didn't cover you both in the case of joint loans
Many of our customers are surprised to find that the PPI policy on their joint loan did not cover them both when they assumed it would. There are cases of where someone tried to claim on their PPI on their joint loan, only to find they weren't covered – but their spouse was! Were you aware of this?
Ask details about the PPI policy, who and what it covered. You may find that you are owed more money than you think.
#4 Claiming was a long and complicated process
The long claiming process if you tried to make a claim against your PPI policy was a factor that MPs raised in the House of Commons in the mid-1990s when criticism of PPI first started to surface. It could up to 12 months to claim on the policy and then have to wait several more months before it kicked in!
We can chase your claim for you, making sure that the bank or lender respond in a timely manner and the matter is resolved quickly but in your favour.
#5 15% payout rate
Insurers are encouraged to produce payout rates so that people can see how effective the policy could be. Car insurance pays out in 85%+ of claims but PPI only paid out on 15% of claims. Regulators find this too low a figure to be acceptable. This is bearing in mind, of course, that you managed to negotiate the long and complicated claims process.
If you knew this, and other facts, would you have still bought PPI?
Payment Protection Scotland
Scotland's Most Successful PPI Claims Company:
With Offices in Glasgow, Edinburgh, Aberdeen, Dundee & Bellshill