5 BIG Questions: You and Your PPI Compensation Claim
5 big questions- and their answers – provided by the Payment Protection Scotland team. Why not make 2018 the year you claim PPI compensation?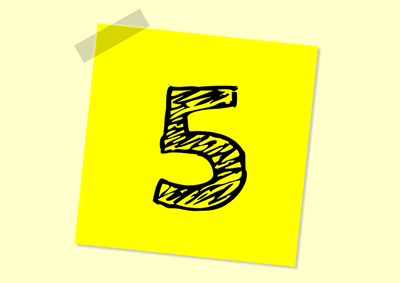 1. My credit card is over 20 years old – is it too late to claim back PPI?
Customers tend to have financial accounts for a long time. If you are happy with your credit card provider, most people choose to stay with them.
When it comes to PPI, there were many grey areas but as we are only a year or so away from the PPI compensation deadline of 2019, it is important you make a claim for PPI compensation if you have PPI on your credit card.
Some providers will tell you that your credit card will need to have been active in the last 6 years. But it may be possible, with plenty of proof and insistence on your part, to get your money back. The banks have been told by the Financial Conduct Authority (FCA) to be fair to all their customers.
2. I have found PPI on my catalogue account – can I claim compensation?
PPI was mis-sold on a variety of credit products from loans to credit cards, store cards and catalogue accounts too. There are, however, anomalies with catalogue accounts as the sale of insurance products and other financial products related to them, was not regulated by the FCA until relatively recently.
However, most of these catalogue accounts are provided through well-known financial companies who did know that mis-selling was taking place. Contact our team to find out more about making a catalogue PPI compensation claim.
3. I've been told I cannot claim back PPI if I am in debt. Is this true?
There is nothing stopping you from making a claim for PPI compensation. But what happens if your case is successful depends on whether you have a formal debt management plan, such as an IVA.
If it is a case you are in arrears, the bank or lender must still offer you the compensation direct although any debt management advice would be to use the money to bring your account up to date. When it comes to IVAs and other formal debt arrangements, your compensation will be classed as a windfall and used to clear debts with your creditors.
4. Is claiming back PPI with Payment Protection Scotland simple and straightforward?
Yes, it is! Here at Payment Protection Scotland the sole aim of our business is to help everyone with a genuine PPI claim to get back all the money they paid out erroneously to banks and lenders in PPI premiums. We don't indulge in hard-sell tactics either; you can call us for a no obligation chat about your potential PPI claim – so, why not call us?
5. How long does it take to resolve a PPI compensation claim?
Banks have to respond to you within a set amount of time. And so, for straightforward claims, you could be enjoying PPI compensation within 12 weeks. In other cases, we may need to refer your case to the Financial Ombudsman Service as the bank or lender are refuting your claim. It can take up to 12 months in these cases for a resolution. BUT, it is still worth making a claim because this is YOUR money!
Payment Protection Scotland
Scotland's Most Successful PPI Claims Company:
With Offices in Glasgow, Edinburgh, Aberdeen, Dundee & Bellshill