4 PPI Questions That You Need to Answer
1. How do I know if I have a PPI compensation claim?
Eligibility is key when it comes to making a compensation claim for mis-sold Payment Protection Insurance (PPI).
Banks and lenders are not simply giving the money back. As per the Consumer Credit Act, the onus is on the customer to prove they were mis-sold PPI on their product.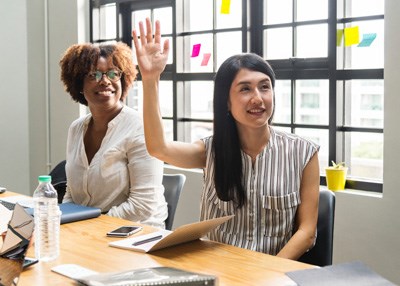 PPI is an insurance that is debt -specific, that is, it applies to the product on which it was sold. It should protect repayments on the loan, mortgage or credit card etc. should you be in the position of not being able to meet the repayments due to redundancy, long term sickness or unemployment.
But, the PPI policy did not cover people many people and, there were other problems with the policy. Effectively, you paid for a product that was on no benefit to you.
Look on your documentation, statements etc. for your accounts and see if there is mention of PPI or insurance being added to your product.
2. If I can't find my paperwork, what can I do?
There are several ways on which you can acquire this paperwork:
Check if you can access your account(s) online. You may find policy number and information on your account this way.
Ask the bank or credit card provider for a copy of all the paperwork relating to your account(s). Under the Data Protection Act, you are entitled to ask for and receive this information in a swift and timely manner.
Banks are no longer charging customers to access this informationAn online credit agency such as Experian may be able to help, although again, there may be a joining fee. Check before you sign up.
Still no luck? We can help you. By signing an authorisation form, we can on your behalf, obtain this information. This may add a slight delay to your case.
3. How does Payment Protection Scotland help me make a claim?
We are an experienced claims management company who have helped thousands of Scottish customers make successful PPI compensation claims.
All you need to do is sign a few simple forms and we submit your claim submit to your bank etc. on your behalf.
We will then check that any PPI compensation off you receives if the amount we have calculated you are entitled to. On occasions, some banks have made low offers, assuming that customers will accept. However, customers are proving to be savvier than this and insisting on the correct amount of compensation they are entitled to.
4. How much will it cost?
Details of our latest fee can be found on our website. We offer our service on a no win no fee basis, meaning you will be invoiced after you have received your compensation.
We know we offer one of the best claims management services around. Call us today for a no obligation chat.
Payment Protection Scotland
Scotland's Most Successful PPI Claims Company:
With Offices in Glasgow, Edinburgh, Aberdeen, Dundee & Bellshill