3 Key PPI Questions
Test your knowledge of the payment protection insurance (PPI) mis-selling saga so far by answering these three key questions on the scandal.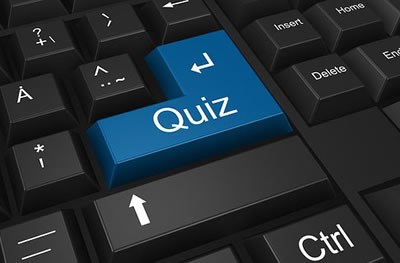 1. The mis-selling of PPI relates to...
Only a small number of UK banks
Every bank and lender in the UK
Credit card companies
2. You can claim back PPI any time between now and ...
29 August 2019
29 August 2018
Any time
3. If the bank says 'no' to your PPI claim, you can ...
write another letter to your bank, asking them to change their mind
take your case to the Financial Ombudsman Service
shrug your shoulders and give up
The Answers
Answer: Every bank and lender in the UK

Predictions are that virtually bank and lender in the UK is 'guilty' of mis-selling PPI, although many customers think it is mainly the banks and well-known lenders. Mortgages, credit cards and personal loans from banks are all affected BUT, if you have taken out car finance, store cards or business loans etc. these too could have PPI on them. It pays to check all your accounts, no matter how large or small it is.
All PPI claims must be submitted by the date that was announced by the Financial Conduct Authority back in spring 2017. The TV adverts, along with poster campaigns and more and just started leaving the consumer 2 years in which to make a claim. If you don't make a claim by this date, you won't be able to get your money back!
Answer: take your case to the Financial Ombudsman Service

If your bank or lender does refuse or dispute your initial reasons for a PPI refund, you can of course, write to them or ring them again asking them to re-consider.
The best option is to refer your case to the Financial Ombudsman Service. This is an independent body, who will look at all the evidence from you and your lender, and reach their own conclusion about whether you are entitled to PPI compensation or not.
The majority of PPI cases it deals with– up to 75% - are resolved in favour of the consumer. But, be warned, it will take several months, up to a year in some cases, for them to get to your complaint which is why we are urging people not to wait to make a claim!
With our no win, no fee service, we are the people to call if you need professional help claiming your money back. Why not call for a no obligation chat today?
Payment Protection Scotland
Scotland's Most Successful PPI Claims Company:
With Offices in Glasgow, Edinburgh, Aberdeen, Dundee & Bellshill