2018 New Year Resolution – Claim PPI Compensation
There are many people in Scotland (and across the UK) who are sat on a fortune and they do not know it.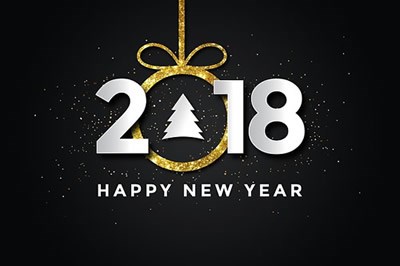 Even with advertising, media articles and information across the web, many people are still in denial about whether they have a claim for PPI… with the majority of people thinking that it applies to everyone else but them!
But the Financial Conduct Authority has placed a deadline on PPI claims. You have until 11.59pm on August29th, 2019 to claim your money back.
They have produced an advertising campaign to show you how to make a claim. Our question is this: will 2018 be the year you claim back your money?
Claiming back PPI is important because…
… it is your money!
PPI was a product that was mis-sold to thousands of people, all of whom have claims worth billions of pounds. On one hand, it seems a shrewd move to insure the repayments on a large loan, mortgage or even your credit card. The policy suggested that by paying a monthly premium, it would make the repayments on your behalf should you be unable to do so.
Many people relied on this policy, finding to their cost that it would not provide for them at a time that they needed it most.
… the banks were making HUGE profits
Between 2001 and 2006, it is thought that three banks in the UK – Alliance & Leicester, Lloyds TSB, and Barclays – were making significant financial gains from the sale of PPI policies to their customers, as much as 10% of their profits was from the sale of PPI.
… bank representatives were making HUGE commissions too
Whilst banks were making large profits, bank representatives were taking home large commissions too. The sale of PPI to customers significantly bumped up their pay packets from their basic take home pay to huge monthly salary payments.
UPDATE: the Plevin case ruling has now been applied to PPI compensation claims. If the commission paid was more than 50% of the cost of the loan and you were not told, this constitutes mis-selling and you can claim your money back.
… the product was useless for the majority of people to whom it was 'sold'
Self-employed, students, unemployed and retired customers were four groups of people that were sold this policy without the terms and conditions being fully explained (if they had been explained – you were NOT covered – you wouldn't have bought it!).
There were many mis-selling reasons – contact our team to find out more.
… you weren't always told you had PPI
On one hand, customers were blatantly duped into 'buying' the product but, in many cases, customers simply found that PPI was added to their accounts, whether they wanted it or not.
The time had come to strike back and reclaim your money from the bank, building society and lenders… after all it is your money that they had no right to take from you.
Payment Protection Scotland
Scotland's Most Successful PPI Claims Company:
With Offices in Glasgow, Edinburgh, Aberdeen, Dundee & Bellshill