13 Months to the PPI Deadline!
By now, you will probably be aware that payment protection insurance (PPI) was a product that was mis-sold on a huge scale.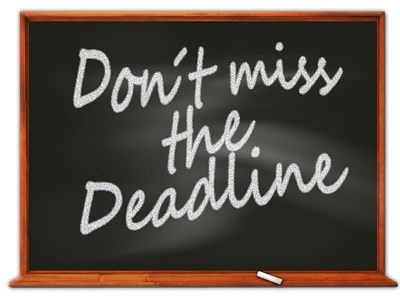 With thousands of people affected, it has taken years for people to claim back their money.
If you are one the many yet to make a claim, here is what you need to know about claiming your cash back in the coming year…
No paperwork does NOT mean no claim
Some people are under the impression that because they do not have the original paperwork, they are unable to make a claim for PPI compensation.
This is not the case.
Banks and lenders will have the details of who they sold PPI policies too. This has been confirmed in recent years after the Financial Conduct Authority (FCA) told banks and financial institutions to write to their customers who had PPI and encourage them to make a claim.
You could have more than one claim
For every PPI policy you were sold, you would need to make a separate claim each time.
Thus, if you took out a personal loan with one bank, you may have a PPI claim with them AND if you had a credit card with another financial company, you could have a PPI compensation claim with them too.
Compensation is NOT automatic
It is true that thousands of people were mis-sold PPI policies on all kinds of products.
This does not mean, however, that compensation is automatic or a foregone conclusion. In essence, what this means is that there must be some kind of proof that the premium was mis-sold to you.
Can you remember why you bought PPI? Do you even remember buying it? If you did buy PPI, you were sold an insurance product that was not suitable for your personal circumstances.
PPI was mis-sold in the vast majority of cases
Having said that compensation is not automatic, it has to be said that the way in which PPI was sold to thousands of customers meant that it was not the right policy for them.
There all kinds of mis-selling reasons, such as not disclosing the narrow set of terms and conditions relating to the insurance policy or it being sold to a customer that the bank knew would not be covered by the policy.
PPI was expensive
For the little cover that it offered, PPI is considered to be expensive.
It added a large amount of debt to a loan or credit card which many people struggled to re-pay as a result. Its addition to a loan also caused many customers to incur charges and fees. These too can be refunded as part of a claim.
Will this be the year that you claim PPI compensation?
Payment Protection Scotland
Scotland's Most Successful PPI Claims Company:
With Offices in Glasgow, Edinburgh, Aberdeen, Dundee & Bellshill